Partners › Synelixis (SYN)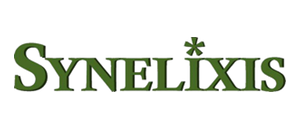 Synelixis Solutions Ltd is a high-tech SME, that provides turnkey networking, security, control, multimedia and automation solutions. By utilizing modern softwaretechnologies, open middleware platforms executed on top of tailor made embedded/hardware systems, itis able to ensure an optimized solution that fulfils any project's requirements. Synelixis' technology superiority is a result of extensive R&D activities and all its engineering personnel has extensive research background in the RACE I & II, ACTS, ESPRIT and IST European frameworks in numerous projects and long co-operations with well renowned companies in EU and USA, including Nokia-Siemens, Siemens, Ericsson, Alcatel-Lucent, Thales, Telefonica, Telecom Italia, Wind, EDF, EON, SAP, Yahoo!, NEC, STM, Philips. Synelixis is member of the NEM, the NESSI and the eMobility technology platforms, plays a key role in the EC Future Internet Assembly (FIA) and leads the EC Future Internet Architecture (FIArch) group.
Role
: Optimizations of applications using reconfiguration
Website
:
http://www.synelixis.com/
Twitter
:
@Synelixis
---
© 2015-2022 EXTRA
The EXTRA project has received funding from the European Union Horizon 2020 Framework Programme (H2020-EU.1.2.2.) under grant agreement number 671653.